Sagrada Familia of Barcelona in serious danger. Help us to stop to the project!
I was watching the spanish news and I couldn't believe what I was listening:
"The Spanish government has approved a project for a high-speed train line linking Madrid and Barcelona to pass underground four metres in front of the Sagrada Familia basilica's main facade".
What?¿?…You don't have to be an engineer or an astronaut to realise the problems that could be caused to the Sagrada Familia by the proximity of the train.
Help us to stop this non-sense, go to this link an vote.
Thanks in advance,
Samuel
Source: SOS Sagrada Familia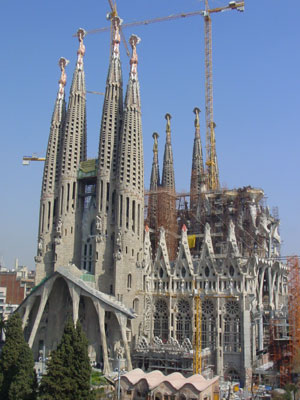 Posted: July 15th, 2007 under General.
Comments: 2
Comments